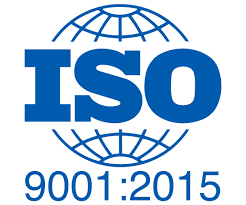 ISO 9001:2015
Analytic Systems and its sister company Metal Action Machining are ISO9001:2015 certified.
ISO 9001:2015 is an internationally recognized quality management standard. The standard focuses on defining customer quality requirements, use of data to analyze the processes, meeting applicable customer and regulatory requirements, enhancing customer satisfaction and continually improving business performance.
The ISO9001:2015 quality certification process applies to all aspects of Analytic Systems' businesses and encourages the commitment to quality and continuous improvement. ISO Certification means meeting the most comprehensive level of quality management in order to ensure a high standard of design, development and service.
ABS
The American Bureau of Shipping (ABS) is a classification society with a mission to promote the security of life, property and the natural environment, primarily through the development and verification of standards for the design, construction and operational maintenance of marine-related facilities.
Analytic Systems is approved as a manufacturer of Power Supplies, Voltage Converters, Battery Chargers and Inverters by ABS, and has a number of specific products Type Approved by ABS for use aboard ABS classified vessels.
LABTEST
An independent Certification Body accredited by the Standards Council of Canada, recognized to work on a variety of projects for testing and certification. Services include product testing for compliance to national and international standards (e.g. UL, CSA, EN, IEC, ETSI, etc).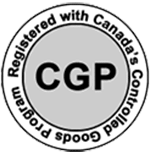 CONTROLLED GOODS
The Controlled Goods Program (CGP) within Public Works and Government Services Canada (PWGSC) is managed by the Controlled Goods Directorate which is mandated to help strengthen Canada's defence trade controls under the authorities of the Defence Production Act and the Controlled Goods Regulations.
The CGP plays a vital role in this regard through the prevention and detection of the unlawful examination, possession or transfer of controlled goods in Canada through its mandatory registration and regulation of Registered Persons (registered businesses and individuals).